Jrady's Building Contest!^.^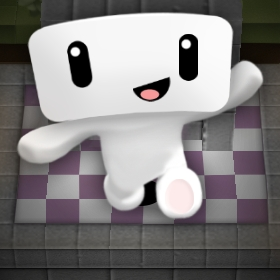 Jrady
Member
edit: the contest is over! Valyreena got the halo with first, and Space Fetus got the monster with 2nd, and Grey Coral King and Bookworm both got starry scarves with 3rd and 4th. Congrats to all the winners, and even if you didn't win check your plots cause you can still build and that is where your prizes are!
Edit!: Also now that the building contest is over I feel like I should reveal a clue to the secret. Follow the footprints! That's all you get it should be more than enough!
Well, I decided to do a little fun thing and ask around to see if anyone wanted to participate in a build contest. I got a definite yes from 5 people who will be listed below, and a few maybes(Edit: There are 17 claimed spots and 1 reserved so two slots left). Basically there will be 20 plots of 10x10(edit:11x11 now since someone started their build and needed more room) sky high foundations, which will cost 5k cubits each. The theme is going to be dungeon/castle/tower since the plots are sky high so lets get some pretty cool towers going!
There will be prizes as well, and as long as you put at least a little bit of effort into it you will at least get a prize that is worth the entry fee. The top prizes will be a halo for first and monster hat for second and starry scarf for third.
The entries will be judged on: Creativity: how interesting it is; Eclecticness: How many different types of blocks were used; Difficulty: How difficult it seems like it was to make; Style: How much it looks like something(anything);Edit: Theme: how much it follows the theme.Edit: Originality: As long as your build is not copying any other builds you get 20 points! Edit: I think we're going to change the judging a little bit and just say that the judges can choose whatever number they think is best even if they use the same number for more than one entry. Scores will be out of 20 for each category. Then after adding up all the categories from all of the judges for each entry, whoever has the most points wins.
If you want to enter, then post below with your username and what you would like to do. Once 20 people have entered there will be no more. Edit: it has been brought to my attention that I shouldn't be asking for just anyone to be judges because some may be biased if I don't know who they are completely, so we will just stick with the people I know.
Ok, so I just realized that not everyone may know that I have set the deadline to be finished with your entries at the 20th of January. I realized that if I didn't set a deadline then it would probably take way longer than it should. So get your entries done by the 20th or... be square!XD
Oh and by the way, the contest room is in the realm "Jrady's World of Whatsits" sorry if people had trouble finding it.
Judges:
Jrady
CoolGuyBoss
iCantiWill
Ma'am
Entrants:
Ed*
Space Fetus* 2nd
AshiMagari*
Zikatis*
IcyTamTam33$PUPPY*
Bookworm* 4th
Nevarwel*
BlatantFool*
Storm Andy :D* 5th
Xyla*
Valyreena* 1st
Karma*
Touka Kirishima*
Snowbyte*
-GreyCoralKing- * 3rd
eagence*
UltimaZ*
kurt...*
* indicates that the plot is already claimed