New Mechanic Based on Recycling [Still working on it] New Edit : Dec 9 2019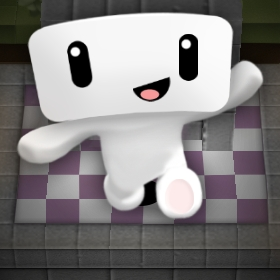 rei700
Member
I play CC since 2016 eventhough I haven't used the Forum personally.
Skip the History part to get the essencial if you want.
History

The mechanic is simple. Recycling the blocks or itens crafted. Like an reverse way from Crafting.
I thought its could be based on the Recycling Bin since its purpose is no longer viable nor used.
I think it would be needed to create a new coin to make it more fair to all qbees at a start. It would be cool just similar to the Monster Mash but scrappy instead.
There would be created a new "Realm" for the scrap yard where the players could sell the gained block of scrap similar to the way the crop farm works.
The purpose was to both retrieve parcial of the resources used and that new cubic coin.
This cubic coin would have fundementaly the only purpose of being used to buy previous packs on CC that would appear randomlly in the CC store at a designated area. There would be only 3 packs each week (cycled every week), which the player could buy in total 3 time any of those pack at it's desire. The prices would be a little high so the qbees have to work to get them.

Mechanic basic topics

- Players are capable to recycle itens for more basic resources and scrap blocks
- New cubic coin like SteamPunk Piece ( Idea Improved HONEY BOMB )
- New use for the Recycling Bin or New Table ( craftable or not - undecided ) that would reduce the item scrapped into a lower Tier item used on its crafting ( All / One only / Percentage )
- New realm: The Scrapward ( where the players could trade theirs scrap blocks for the new cubic coin )
(Names: "Joe's JunkWard" or "Kewbert's Recycling Plant")
- Creation of a List of the Tier of each Item based on labour and time cost
- New section of the CC shop to cointan the weekly packs of past event on CC or the same thing but in the realm instead
- Players being able to buy the mencioned packs up to 3 packs in total each week
- Scrap Mission and Events ( We must have missions :3 )

Preview

Im not a good artist so no preview :P
If you are a good artist and wanna help me, PM me :3