NEW! Playercards and achievements!
*Joystick*
Member
I've worked a lot on this, so I hope you'll like this!
You need to watch the video to have a view of it!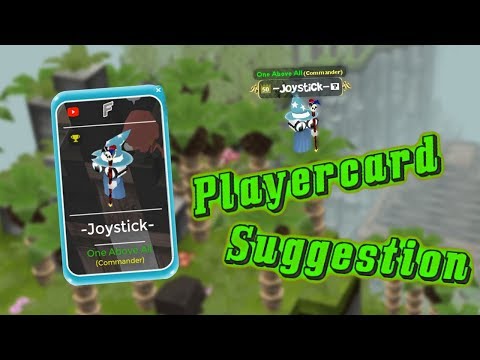 EDIT 1 : Friendships
Joy -> Friend requests on (Click on the pink button to send a friend request)
Nolana -> Friend requests off (Can't click on that button)
----------l ALL INFO l----------
• A new command!
/name
would display the playercard of the specified name!
• This playercard shows different informations about the player :
- Their Qbee
- Their Name
- Their Clan (if they have one)
- A Mod Badge (reserved to moderators)
- A Forum Badge (reserved to forumers)
- A Youtuber Badge (self ecplanations)
- Achievements
• Regarding the badges :
- The mod badge wouldn't be displayed if the moderator is cloaked.
- The Forum badge would be given when you register on the forums.
- The Youtuber badge would be given when that player would reach a certain amount of subscribers.
• Clicking on the achievement button would load all the achievements unlocked by that player (still a suggestion).
2 suggestions in 1 =P
I know, it may be hard to do for devs, but still interesting anyway I think.