[OFFICIAL EVENT] Ramm Week!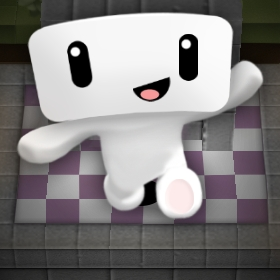 Mabz
Forum Administrator, Customer Support
Event Detail:
Hello fellow Qbees!
We have a very unique event that will last for 9 days! We have heard the herald of the coming Ramm Season and it's the best time for players to catch one of these rare pets! But to lure these evasive cute pets, one must 'pet' their ego. :-)
RULES:
- Build a Ramm Statue or any scenario that highlights the Ramm. Be it humor, their family picture, the grand Ramm hero who saves their Ramm village from wolves!
- Must be made from Cubic Castles.
- Take a picture and post it on this thread!
- Small Edits to give more appeal to the overall presentation is okay but the main look should be from Cubic Castles.
That's it! Be creative and we will award 1 Ramm per day starting this coming Friday, May 5th and ends on Saturday, May 13th, 2017.
Is there more? YES!
- Check out our Facebook group for yet another 7 Ramms! -
https://www.facebook.com/cubiccastles/
Good Luck to Everyone! Gotta Catch 'em all.
=======================================================================
WINNERS!
Friday: Enza Widow
Saturday: Nilow
Sunday: Miwky
Monday: McWolf the Sane
Tuesday: Space Fetus
Wednesday: Totes McGoats
Thursday: SnowElite
Friday: *PENDRAGON*
Saturday: eagence
That's it for this week! Thank you all for the participation! There's a lot of good entries here: Both Humorous and Serious. It was a hard pick each day and some days were close call.
Thank you again for these wonderful pictures and stories. We hope to see you all again on the next event!
=======================================================================
FAQS
(Frequently Asked Questions)

Frequently Asked Questions:

() Can we build besides a Ramm Statue? Yes, you can. It can be anything your creative mind will give. 2D pixel art, 3d pixel art, Grandpa Ramm and Grandma Ramm, anything you can think of!

() How do you judge our entry? We judge solely on how the Ramm is highlighted on the picture. So take a very good screenshot of it!

() Can we team up? We only give 1 Ramm for the Winning Picture who posted it but teaming up is perfectly fine.

() Does our picture qualify for the next day if we didn't win before?
OLD: We will archive all pictures on each day so you may need to resubmit it and possibly add some few edits to increase your chance of winning.

NEW: With this huge amount of entries by the minute, I feel it would be unfair if I archive an entry just minutes before the deadline. Right now, we will qualify every entry for the entire week!

() Can I win multiple times? As much as we like to give credit to your wonderful works, we only allow 1 unique player to win for the entire event to give other players the chance to win one.

() Can we post more than one entry? Yes, you can! Drop in your creativity but if time is an issue, it would be best if you focus on good quality than good quantity.


This discussion has been closed.