PSA - CO-OP Build Block and Vend Scamming
So with the policy changes we have have come a long way as a community in ridding scams from the game.
Payaways result in bans. Pick the block games result in bans. Luck based games result in bans.
Skill based games are played at the players risk and ones thought to be scam or malicious can be reported and if found to be true will also result in bans.
Great right?
Now the most prevalent scams now are ones using coop build blocks
or Vends which are set up in malicious ways.
The thing is we have systems in the game which are being ignored.
The above 2 scam methods can be easily avoided if the player takes a few seconds to read the "Important/Are You Sure"
Confirmation windows.
So lets go over the main ways people try to scam with these methods.
- CO-OP Building Blocks
There are many ways to scam with this.
People placing items on red plaster surrounded by the red rental blocks.
People placing clothing items on mannequins with personal sentries attached so when the renter goes to break the mannequin they find it can't be broken.
People pulling the rental blocks before the renter can take the items.
You should NEVER buy items that involve renting a Co-Op build block rental area.
There's a big warning when you try.
So please heed this warning and NEVER buy items sold in this way.
- Vend Scams
People having a valuable item in a vend with monster footprints or other small items also in the same vend.
People holla a cheap price or altering the price when you go to use the rental.
These can be easily avoided by reading the "Important/Are You Sure" message. Which tells you exactly what your about to buy.
So please read what you are about to buy before you press yes.
I did a video going into more detail on these types of scams here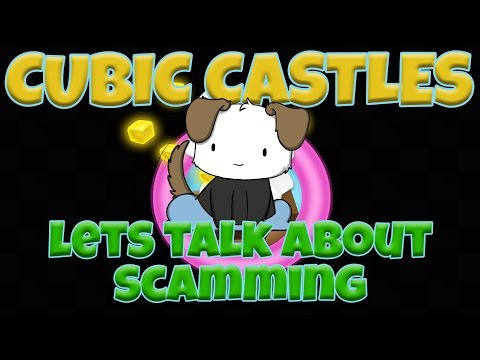 Keep safe guys and use the tools in the game that are there to help you.