Christmas PvP Tournament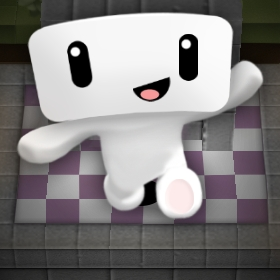 CCninja456q
Member
In all my time playing Cubic Castles as a pvper, I have never once seen a solo one on one tournament. I know BlackSonatta tried once, but had to cancel. So now that I have the means to do so, I am now starting an annual NOTN Christmas Tournament.
This will also be for elo.
Prizes will be 5kc, a special rank in NOTN discord server, and honor.
Here's my youtube video about it as well. You should subscribe to it. I upload on a random unpredictable schedule that is forever changing.
(Also bragging rights.)
Rules
1. Only harm and knockback are allowed.
2. Players must match perks of the lower level.
3. In order to win your match, you must score 5 kills. First to 5 kills wins that match.
4. You must 1v1 in Civility Alexandria, I will host the tournament there.
5. Failure to arrive on time, matches will be hosted on weekends, most likely Saturday afternoons (cubic time) will result in violation of rule 6.
6. Any violation of the rules will lead to your spot being replaced.
Spots Avaliable
1. [Available]
2. [Available]
3. [Available]
4. [Available]
5. [Available]
6. [Available]
7. [Available]
8. [Available]
9. [Available]
10. [Available]
11. [Available]
12. [Available]
13. [Available]
14. [Available]
15. [Available]
16. [Available]