Junder's Event Week V2!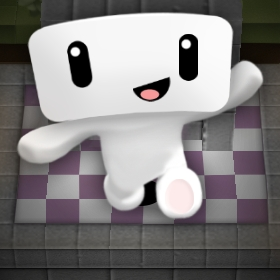 Junder'
Member
This event has now ended, thanks to everuone for participating and congrats to the winners!
Spoiler:
-This event will run between Monday 27th December to Sunday 2nd January, with winners being announced On Thursday 6th January.
-This event is split up into three different smaller events: Building, racing and treasure hunting.
-The event realm is called
Junder's Event Lobby
-There is 350k worth of prizes, so make sure to compete in all of the smaller events!
Building
You will submit any 2021 build from any theme of any size (It can be a new build, but remember you only have a week).
Please make sure to have a warp bumper, an information bumper, and a piggy in your build. The prizes are as follows:
1st - 100k
2nd - 75k
3rd - 50k
Racing
You must race around the racecourse to come top 3 to win a prize. The event realm has a portal linking to this racetrack, but the realm name is
Seasonal Drive
. Please post your times legitimately as lag/cheat times may not be counted!
The prizes are as follows:
1st - 50k
2nd - 25k
3rd - 10k
Treasure Hunting
Take a lovely walk around the scenic UK beach cliffside to find all of the eggs to claim a prize. The realm name is
UK Beach Scene
(There are mostly commons, but some higher values too!) Also, look out for the hidden bumper, as four random people will win 10k each in a random draw!
The event will start on the 27th December at 08:00 CC time (in which all of the realms will be unlocked) and will end at 15:00 CC time on 2nd January. Merry Christmas, and I hope you enjoy the event :).
Here is a YouTube video about it: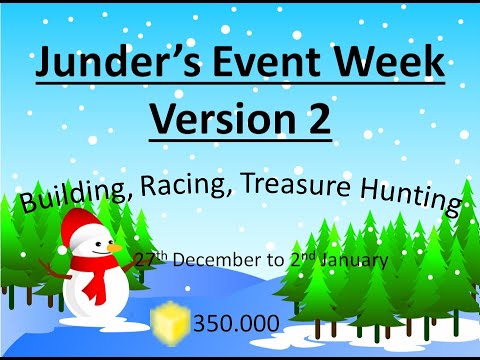 Results
Racing
1st - 50k - 1 6
2nd - 25k - Prendon
3rd - 10k - Spartaboss
Treasure Hunting
10k Winners:
nathan's world
Firrrrrrrrre
Spartaboss
LAZURAS_ISAAC
Building
To be announed Thursday 6th Jan