Poem Month - Week 2 (EXTENDED)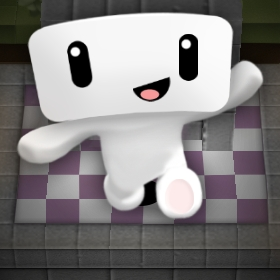 LittleDuneBuggy
Member
Hello, welcome to poem month!
There will be a different poem theme each week for four weeks, and the best over all four weeks will get to write a poem for the final week, best one wins. The winner of the first week was AHumanInTheWorld.

The prize is a skinless shirt and princess hair.

I will change the prize if not enough people enter. An average of less than 5 people per week will mean the poetry month is cancelled, or I might just keep doing it until there are 4 weeks with 5 or more people each. If more than 15 people on average enter each week, I will add a something to the prize.

This week's poem is an alliteration poem, of Cubic Castles. That means that the poem will be 12 lines long, and each line will start with the letters in Cubic Castles. 1st line will start with C, next with u, next line with b, etc. It can be about anything at all in Cubic Castles. The deadline to enter poems for this week is Saturday, May 8th at 11:59 EST. Please do not message me the poem, because if I get too many messages I might miss it, which would not be good. Thank you

CLARIFICATIONS:
You may enter every week, even if you already won one.
I will be the judge.
There will not be a prize each week. The people who wrote the best poem each week will compete for the prize in the final week, I'm sorry that it wasn't clear.