Coffee shop in construction. Calling it "The Caffeinated Cow" or something similar.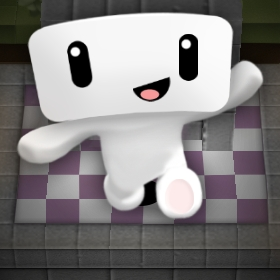 Baldi31719
Member
I've been working on this project for about a month -- (I've changed the design about a million times) I want this place to be popular for hanging out in the future but I need all you peeps to help me. Originally, it was going to be a mansion, but it didn't work out so it became a coffee shop (Therefore I have to save up for some dang official papers) All I need to do now is the decor, flower garden, and a two skulpty bark trees in the yard. I have a donation table and a tip piggy inside.

I need the following things for my coffee shop: Cubits -- (Of course), coffee -- (any type), Steampunk chairs or any other chair you can spare, Tables -- (Any type), Flowers, (and not flowers you can get in mines) and any other decor you think the coffee shop needs.

Even if you don't plan on donating anything, please drop by and admire all the freaking black marble I had to mine to make this. Show your friends too!

All donations and support greatly appreciated. Thank you!!!