Soccer Tournament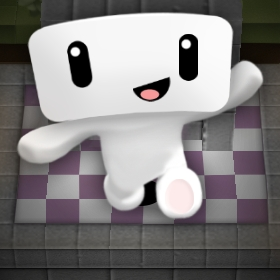 LittleDuneBuggy
Member
I made a soccer field, and it has a fancy when you score the ball goes back to the middle thingy. I am making a tournament for my soccer field. People will compete in teams of three, and they must have a team captain, so I can pay the captain the prize and they will distribute it. Teams will compete in a tournament bracket. The tournament will happen as soon as I get enough teams.
RULES:
1: You play 1 on 1, it's not teams anymore. If you could tell me the times you can play (in New York time) that weeks be nice so i can organize games.
2: There is no entry fee, it is free to play.
3: You will be put into a tournament bracket. The player that wins the tournament will get 1,000c and the second place person will get 750c. If there are four or more people, the two third people will get 250c.
4: If there are not at least four people, the tournament will be done a while later, since 1-3 people isn't enough.
5: If you do not show up to your game and do not give an adequate reason, you will forfeit the match. If you cannot make it, please tell me beforehand.
6: This time is deleted since it's 1 on 1 now, not teams.
7: this time is deleted too.
8: There will be a referee, and whatever he says goes. His username is Cubic Soccer Referee.
9: All participants must have Cubic Castles Referee friended.
10: All teams must have a team color. The color must be a type of plaster, and the color of clothing. All team members must wear their color while playing. You cannot have a team color of black (that is what the referee wears), white, or gray.
11: More rules can be added later

CURRENT PEOPLE WHO SIGNED UP:
lolbitmanss
Player
i am larrys
Crizmo

That's all the rules for now. If you want to join, tell me the usernames of all the people on your team, and which one is the leader. If you would like to see the soccer field, go to the realm Turtle's Soccer.
UPDATES: I finished the field! - January 22
I have not finished the stands for spectators, but we can play since the field is done.
If you would like to donate things to help me build it, I need:
White Sculpties
Red Brick
Iron Bars
Tropical Grass
Gather Bumper
White Plaster
Water Current
Glass
Park Benches
Soccer Balls
You can drop them in the realm Wall E, and if you want to donate balls or cubits add me: ProTurtleMan, or the referee: Cubic Soccer Referee

If you need more information, please tell me.